This workout will only apply to a very small percentage of people but thought it'd be fun to provide a very specific training session for a rugby prop. The idea for this session is to improve strength and power for scrummaging that will also carry over to cleaning out rucks (potentially could also be used by rest of the forward pack with a few modifications). This is intended for the the intermediate to higher levels of lifter.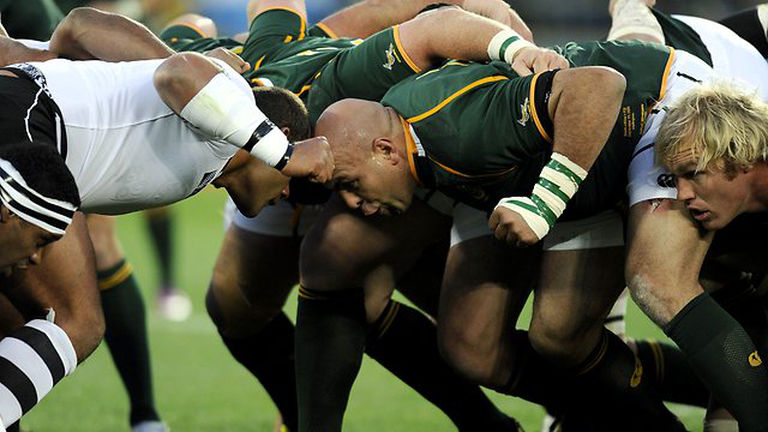 A1) Back Squat from Pins (from parallel) 3×3
A2) Seated Box Jump 3×5
B1) Heavy Prowler March 3x10m
B2) Diving Med Ball Throw 3×3
C1) Ab Wheel Rollout 3×10-20
C2) Back Extension 3×10-20
You can also give this a go if you're after lower body strength and power.