Stay Hydrated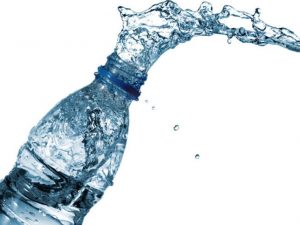 If you are feeling fatigued or experience headaches, chances are you are dehydrated. Just because you are sitting at a desk in the air-conditioning does not mean you don't need water. The more hydrated we are the better your body and mind performs.
Move More
Walk and talk. If someone calls you on your mobile get up and talk while walking, it also provides more privacy of the phone call and to avoid disrupting work colleagues;
Park further away;
Take the stairs rather than escalators or elevators;
Don't email or instant message someone in your office, use it as an opportunity to get up and move.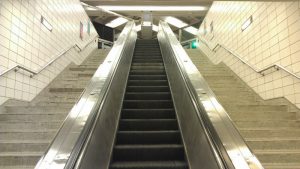 Ergonomics
Ergonomics is vital to ensure a comfortable, safe and more productive workplace. Spending hours everyday sitting at your desk, you risk the chance of getting injured (i.e lower back pain, sore neck etc) if you do not have the correct ergonomics.
If your office has a standing up desk option, TAKE IT!
Healthy Snacks
Ensure you always have a stash of healthy snacks in your draw to avoid you snacking on some sugary office cake or muffins.
Healthy snacks can include: nuts, fruit, protein balls.
For more  healthy snacks check out our previous post "Go To Snacks"